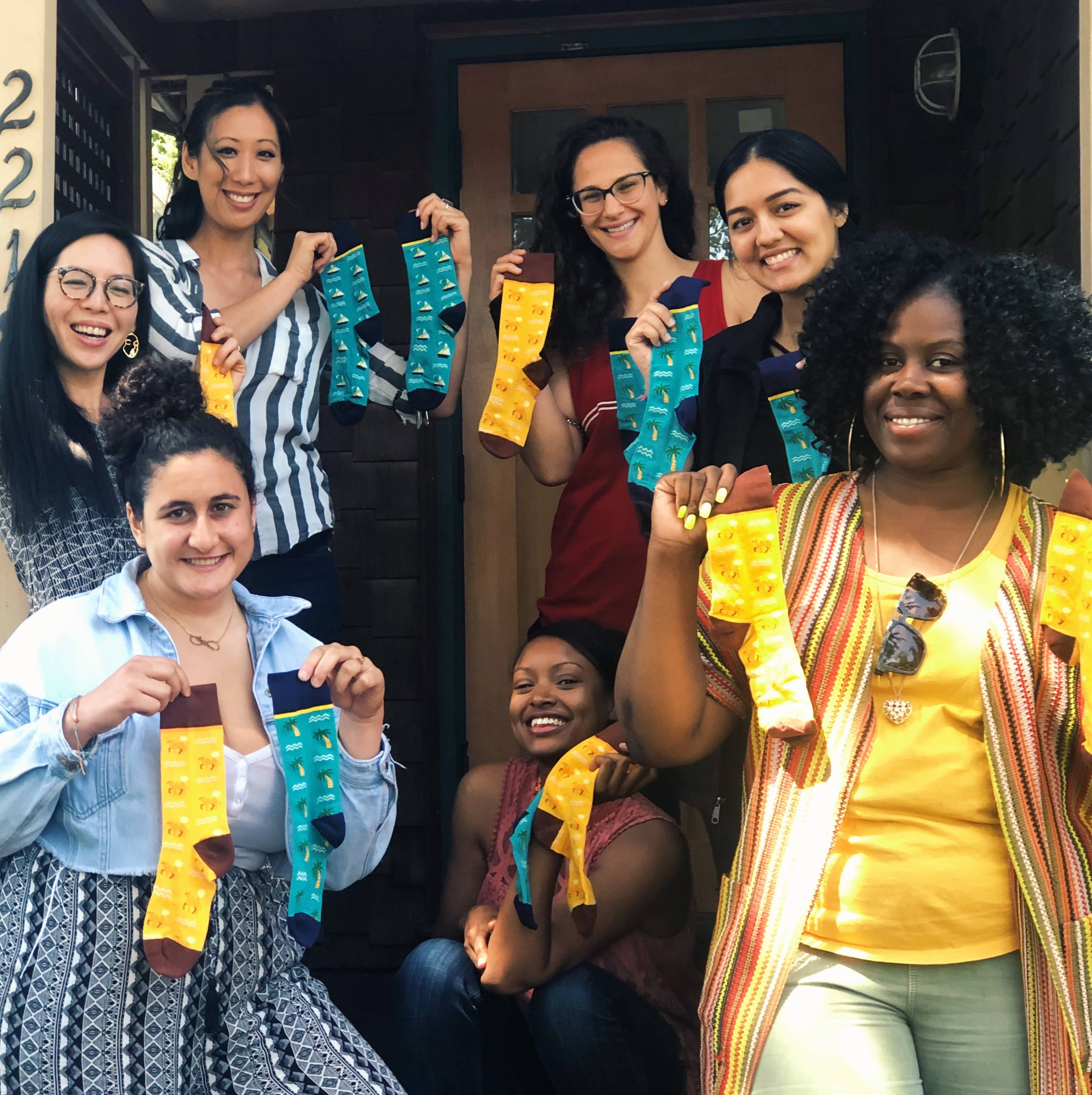 Did you know that a single mom making minimum wage needs to work 70 hours per week to afford an apartment in the Bay Area? The San Francisco Bay Area is home to one of the country's highest concentration of chronically homeless individuals, nearly all of whom struggle with addictions, physical disabilities, domestic violence, or severe and persistent mental illness.
The Women's Daytime Drop-In Center (WDDC) is a nonprofit in Berkeley that provides a safe space, warm meals, counseling and support to homeless women and their children during the day when shelters are typically closed. In addition, WDDC organizes activities like yoga and art therapy. They serve an average of 150 women and children each month.
In June 2019, we partnered with the Women's Daytime Drop In Center. Each month, we provide them with their demand of socks, since socks is one of the most requested and needed items at shelters. Each month, we donate 40 pairs of fun and colorful Untold Rebel socks. Each time we visit the center, we are greeted with hugs and happy faces. Although a small contribution, we are thrilled that we can help put a smile on someone's face. Learn more about how you can help the Women's Daytime Drop In Center here.