Rebel with a Cause: Interview with Zenya Prowell
In June 2019, we launched our partnership with the Women's Daytime Drop In Center (WDDC). Each month, we provide them with their demand for socks, since it is one of the most requested items at shelters. We donate 40 pairs of fun and colorful Untold Rebel socks on a monthly basis.
Although a small contribution, we are so happy we can help keep someone's feet warm and heart happy.I sat down with Zenya Prowell, the center coordinator for a chat about the incredible work she does at WDDC in Berkeley.
Can you tell us a little about yourself and how you got started with WDDC?
I was born and raised in New York and moved to the Bay Area to get a Master's degree in creative writing. I got involved in volunteer and social work and worked with sexual assault counseling and rape crisis. After I finished school I was looking for a job and a position came up here for a volunteer coordinator role. I was excited about it because I love working with volunteers and the different energies volunteers have. I ended up taking on more and I am the center coordinator here now.
Can you take us through your daily routine at WDDC?
We have cooks that make all of our breakfasts and lunches. They're all volunteer cooks. So if someone can't make it, I try to find someone to cover for them or I end up making some of the meals myself. It really depends on what's going on that day. Some days are more crowded than others. But we have a ton of support. Everyone who works here is really engaged and supportive. My daily routine is making sure all the meals are covered, making sure people have what they need, and being a resource for volunteers to check in about how they can best help.
What are some of the services and activities offered at WDDC?
We offer hot meals, including breakfast and lunch. We also offer medical counseling that is through one of our community partnerships. Every month we offer health resources like blood pressure screenings and other programs like yoga, art therapy, and jewelry making. It's a combination of health and wellness, in addition to providing resources like shampoo, soaps, pads and tampons and other hygiene products.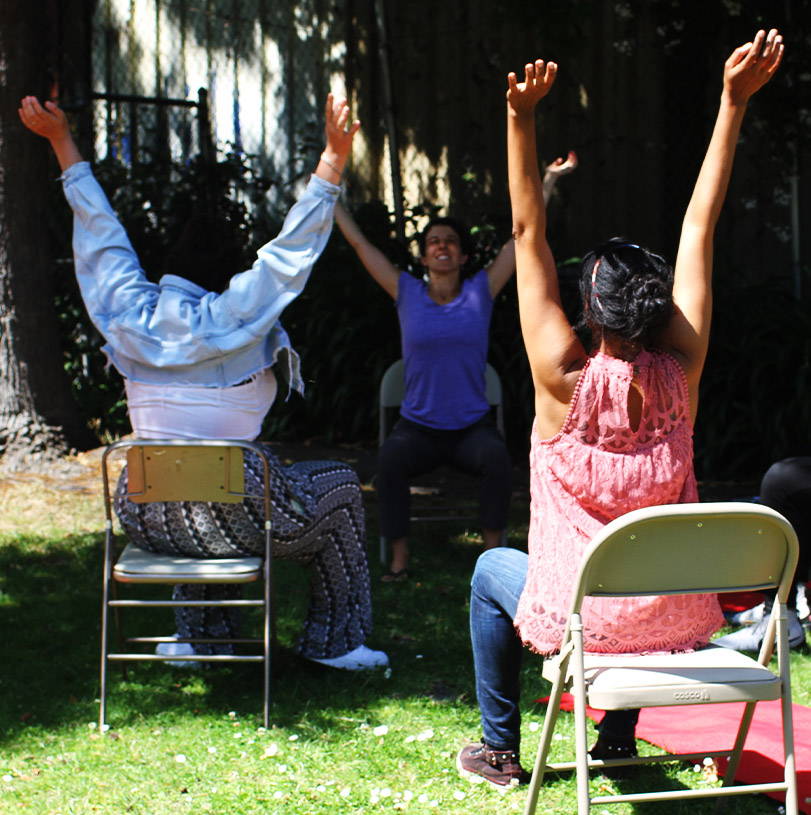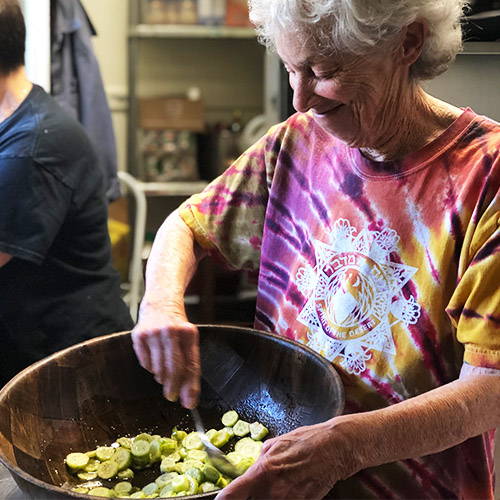 What is the most challenging aspect of your job?
I think the hardest thing is when a lot of people need the same thing at the same time. The most challenging aspect is giving people what they need in a way that makes everyone feel like they are attended to.
What is the most rewarding part of your job?
Being able to be a place where people feel comfortable. Especially for people who feel like they are not seen or heard. When they come here, everyone knows who they are and they are welcome. We see them every day. We know what people like and don't like to eat. We know what people's interests are. We know who likes makeup and all these small details. So I think for them, knowing someone knows these things and cares about them gives a sense of belonging. They know they have a family here.
What has been the most interesting thing you have discovered or learned during your time at WDDC?
I think it's that personalities are so resilient. Funny people are funny no matter what. Cheerful and positive people are cheerful and positive no matter what, no matter what kind of horrific things have happened to them. We hear a lot of terrible stories. No matter what happens, people's spirits really can't be broken. It's nice to know that despite the terrible things can happen to people, there's never really a need for hopelessness. It's never hopeless.
What is one thing you would like readers to take away from this article?
Everything helps. Any way you can help, helps. Even if it's a pair of socks you can give once a month. People have been asking for about 40 pairs of socks a month here and you've just contributed to that. Everything makes a real difference to people. You know sometimes after you donate to something it's out of your mind and you don't think it goes anywhere. It does go somewhere and it is helpful and it is appreciated. People are so grateful. So never feel like anything you do is too small.
What are some ways that people can help support the work of WDDC?
Money, donations and time. We can always use money to get things we need, we can always use the things donated to distribute to people who need it, and we can always use people's time if they want to come in and help. Watch the video below and learn more about the Women's Daytime Drop-In Center here.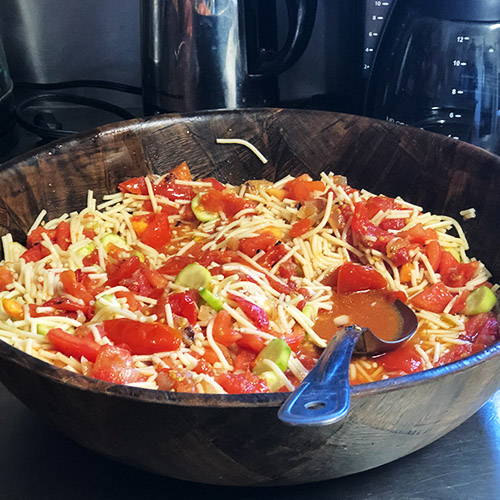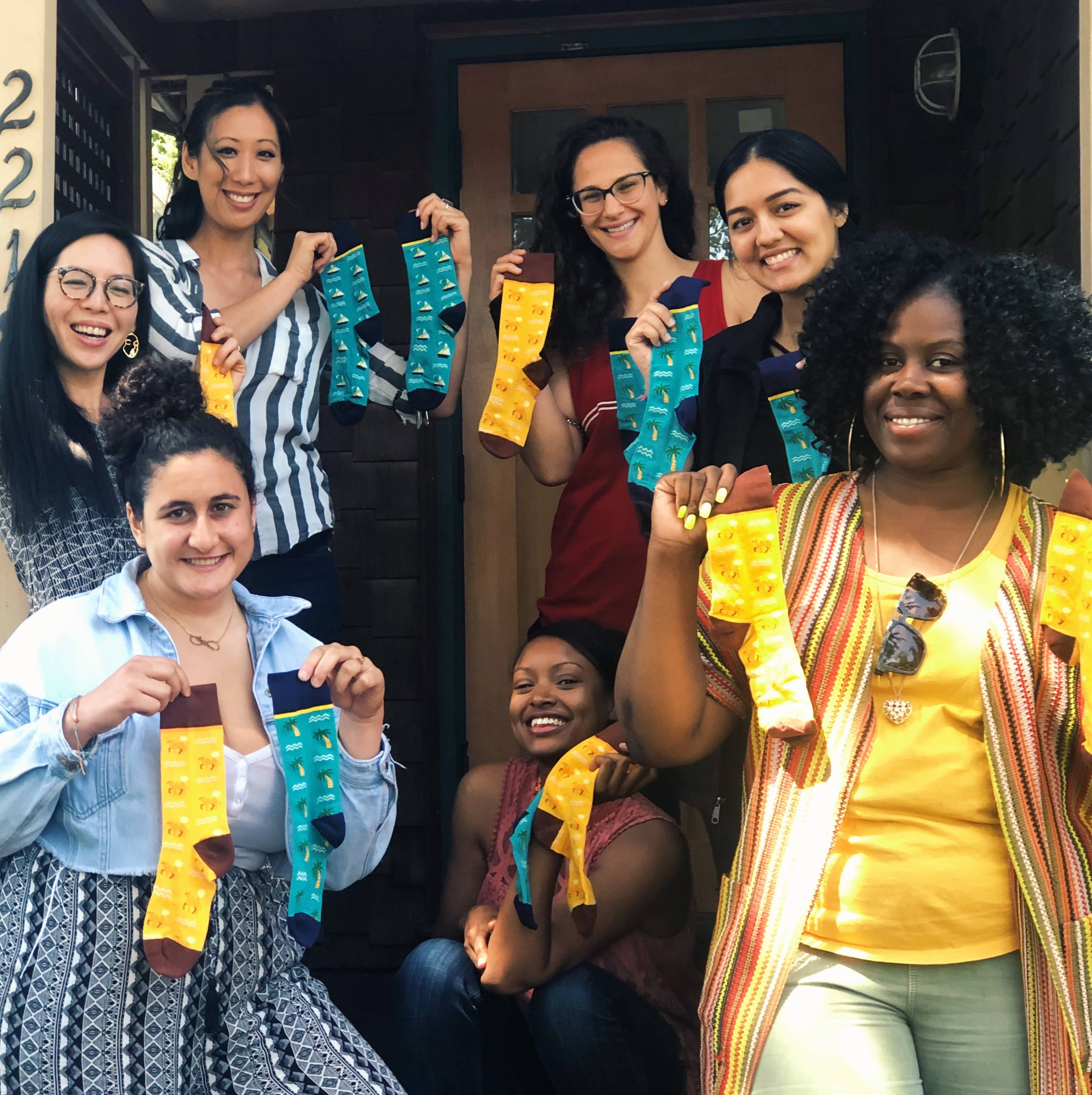 Watch the video below and learn more about the Women's Daytime Drop-In Center here.